::
Home

Svoronata - Minies
Welcome to the Kefalonia Travel Guide.
It is a fully updated guide to all matters relating to this beautiful island Kefalonia in the Ionian Sea. Find information about the history of the island and about all the areas of interest for the tourist
Svoronata - Minies
Minies
Minies Beaches consist of three consecutive beaches on the lower side of the Islands airport. The first beach has a beach bar and sunbeds, and has dark sand. The second one is prefered by fishermen and has minimal development while the third one is more quiet, longer in length and with yellow sand. A few clicks into the sea is the small island of Vardiani, accessible only by boat offering its beach to those who want seclusion.


Ammes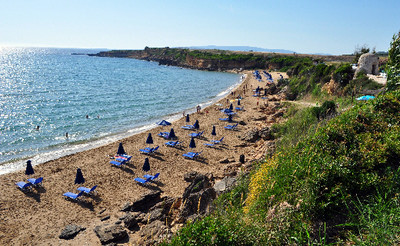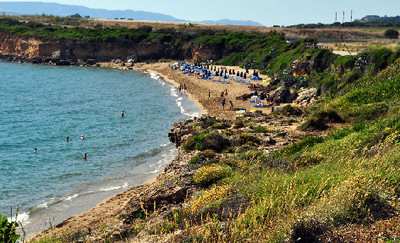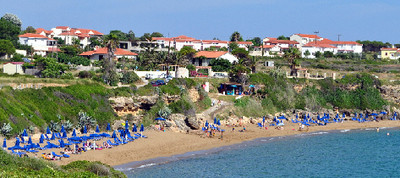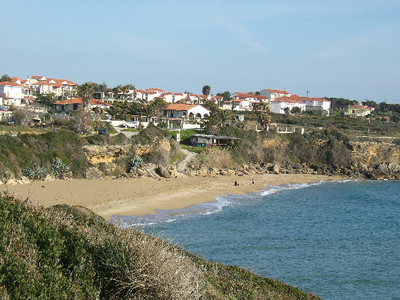 Ammes beaches are located by the airport as well. In essence they are two adjacent beaches but due to the tide bringing in sand, you may not notice the separation. Services include a beach bar and sunbeds, while recently a windmill was built just above the beach. It is a very clean beach and quite quiet.
Ai-Helis
It is one of Kefalonias most popular beaches. It has a dark, fine grain sand, with natural spa properties. The waters are shallow making it a good choice for families. Services include a showers, beach bar, sunbeds, canoes, and two beach-volley courts. You can swim along side the rocks in the left side of the beach, and towards the end of the rocks you will find a cave and can explore it. The parking lot is enough but you will have to walk about one minute to get to the beach.


Avithos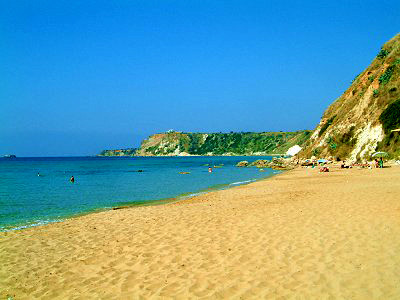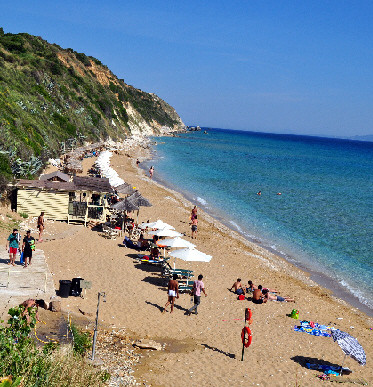 Avithos beach is a golden sand beach located in Svoronata. The beach is very long in length and has shallow blue water. It has sunbeds and a beach bar where they host numerous beach parties throughout the summer. There are a few restaurants as wel, offering fresh fish with a beautiful view to the sea. About half a mile off the shore is the small island of Dias (Zeus) which can be accessed only by boat. On this island is a small picturesque church of Panagia which hosts an annual summer fair.

Megali Petra or Antiavithos
The extension of Avithos beach, separated by a strip of land and rocks. The same shallow blue waters wet its shore, while numerous rocks create strange formations. It is a quiet beach thus prefered by those who like nudism.

Weather in Kefallonia

Facebook like
Who's online
We have 16 guests online