::
Home

Kefalonia Guide

Sami

Accomodation

ATHINA HOTEL
Welcome to the Kefalonia Travel Guide.
It is a fully updated guide to all matters relating to this beautiful island Kefalonia in the Ionian Sea. Find information about the history of the island and about all the areas of interest for the tourist
ATHINA HOTEL
ATHINA HOTEL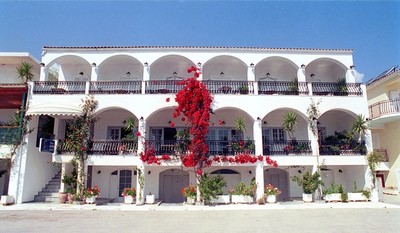 Our hotel is located on the east end of the beautiful island of Kefalonia which is the largest of the Ionian Islands and specifiaclly in the picturesque and Cosmopolitan port of Sami.

Located at a distance of just 2 klm is the peacful and traditional Karavomylos with the omonymous exciting lake. At the heart of this fabulous village is the tasteful room/apartment complex and B' class rooms in which Athina Hotel will accomodate you will proving you with quality services, luxurious comforts and a lovely stay which you will never forget. Also, near by are some of Kefalonia's most important sites such as Antisamos beach, Melissani Cave-Lake, and the Drogarati Cave with it's exquisite accoustics.

All rooms have a relaxing view to the sea or the enchanting scenery of the area. Furthermore, all rooms have: spacious WC, hairdryers, refrigerators, telephone, radio, sattelite tv, internet access, AC, a safe, and of course a balcony.


Tel for reservations: 26740 22779 & 23231
Fax: 26740 23040
E-mail: athina@kef.forthnet.gr
URL: www.athina-beach-hotel.com



Weather in Kefallonia

The weather now

Partly cloudy
Temperature: 18 °C
Friday, 29 May

Partly sunny with thundershowers
Temperature: 14 to 24 °C
Saturday, 30 May

Mostly cloudy with thundershowers
Temperature: 15 to 23 °C
Sunday, 31 May

Partly sunny with thundershowers
Temperature: 16 to 23 °C
Monday, 01 Jun

Partly sunny
Temperature: 16 to 23 °C
Facebook like
Who's online
We have 69 guests online