::
Home

Kefalonia Guide

Lourdata

Accomodation

THELXIS VILLAS
Welcome to the Kefalonia Travel Guide.
It is a fully updated guide to all matters relating to this beautiful island Kefalonia in the Ionian Sea. Find information about the history of the island and about all the areas of interest for the tourist
THELXIS VILLAS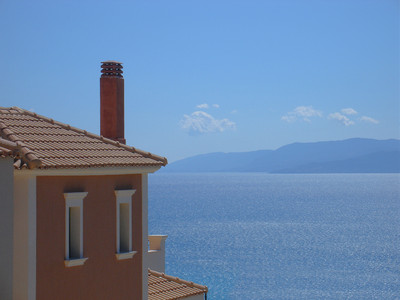 THELXIS VILLAS
Villas "Thelxis" in Lourdata, Kefalonia

Two villas offer you the most beautiful vacation of your life in the enchanting village og Lourdas, Kefalonia. In a quiet environment tht combines together mountain and sea, the visitor will enjoy an unforgetable vacation. The villas "Thelxis" are just what someone might neeed during his stay and many more. Brand new with a magnificent view of the sandy beach of Lourda which is in a walking distance of 800 meters.

The villas offer a pleasant stay because they are completely autonomous. They have 2 bedrooms, a bathroom with a bathtub, a WC, kitchen, living room and dining room fully equipped with air-condition. Also each one has its own pool, parking space and barbecue. The comfortable terrace with the wonderful view of the Ionian sea will calm and take to places you can only dream of. For your winter getaways the villas "Thelxis" can offer you relaxing holidays since they have a fireplace.

But what makes the villas so unique is the location. In a 200 meters distance the visitor has everything he can ask for, from mini market, car and bike rentals, bars, restaurants and also a jewellery shop.
ONLY FOR MAY EACH VILLAS SPECIAL OFFER PLS CONTACT US
Email:info@villasinlourdas.com
tel : +306936848841

Weather in Kefallonia

The weather now

Mostly sunny
Temperature: 19 °C
Saturday, 06 Jun

Mostly sunny
Temperature: 18 to 23 °C
Sunday, 07 Jun

Sunny
Temperature: 17 to 24 °C
Monday, 08 Jun

Mostly sunny
Temperature: 18 to 26 °C
Tuesday, 09 Jun

Sunny
Temperature: 17 to 26 °C
Facebook like
Who's online
We have 27 guests online