::
Home

Sami - Karavomilos - Agia Efimia

Agia Efimia
Welcome to the Kefalonia Travel Guide.
It is a fully updated guide to all matters relating to this beautiful island Kefalonia in the Ionian Sea. Find information about the history of the island and about all the areas of interest for the tourist
Agia Efimia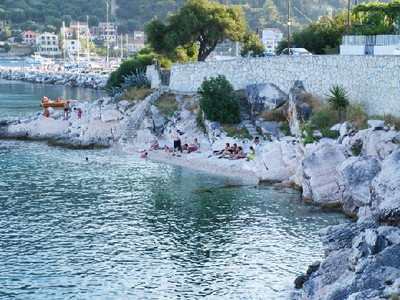 Agia Efimia is small with white pebbles. Families prefer this beach because it has shallow waters. Along the main road above the beach, are restaurants that serve fresh fish. Adjacent is the marina, hosting countless sail-boats etc. When in Agia Efimia though it is best to rent a boat and explore the numerous little gulfs with the crystal clear waters in between Agia Efimia and Sami.

Weather in Kefallonia

The weather now

Cloudy
Temperature: 21 °C
Saturday, 06 Jun

Partly sunny with showers
Temperature: 18 to 22 °C
Sunday, 07 Jun

Sunny
Temperature: 17 to 26 °C
Monday, 08 Jun

Mostly sunny
Temperature: 17 to 26 °C
Tuesday, 09 Jun

Sunny
Temperature: 18 to 27 °C
Facebook like
Who's online
We have 41 guests online