::
Home

Katelios - Skala - Poros

Kaminia - Mounda
Welcome to the Kefalonia Travel Guide.
It is a fully updated guide to all matters relating to this beautiful island Kefalonia in the Ionian Sea. Find information about the history of the island and about all the areas of interest for the tourist
Kaminia - Mounda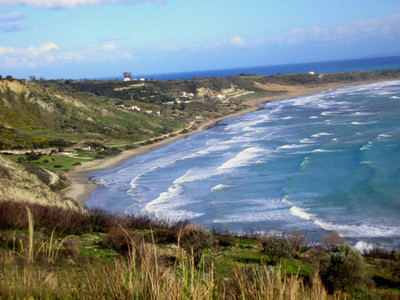 Kaminia beach is located in the village Rajakli. It's extension is called Mounda. It is the beach of choice for the famed and rare sea turtle Caretta-Caretta. Kaminia, two beaches separated by rocks, have dark sand and very shallow waters. They have sunbeds, a beach bar, and ample parking space. Just past the second Kamini beach is Mounda beach which has yellow sand, is quiet but the waters are not so shallow. Many people prefer it for skinny dipping.

Weather in Kefallonia

The weather now

Partly cloudy
Temperature: 18 °C
Friday, 29 May

Partly sunny with thundershowers
Temperature: 14 to 24 °C
Saturday, 30 May

Mostly cloudy with thundershowers
Temperature: 15 to 23 °C
Sunday, 31 May

Partly sunny with thundershowers
Temperature: 16 to 23 °C
Monday, 01 Jun

Partly sunny
Temperature: 16 to 23 °C
Facebook like
Who's online
We have 76 guests online