::
Home

Argostoli - Lassi
Welcome to the Kefalonia Travel Guide.
It is a fully updated guide to all matters relating to this beautiful island Kefalonia in the Ionian Sea. Find information about the history of the island and about all the areas of interest for the tourist
Argostoli - Lassi
Makris Gialos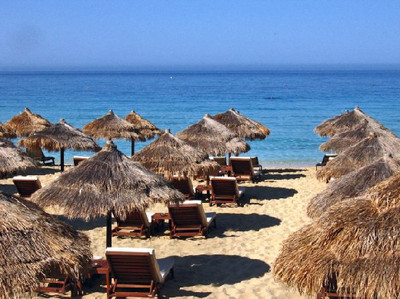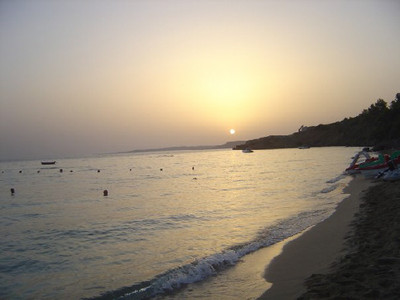 Makris Gialos is a cosmopolitan beach in Lassi. It is very long in length thus deriving the name (Makris = Long). Among servies offered are restaurant-bar, sunbeds, WiFi, and for the water sports lovers, there is an expert team of instructors who can guide you to the world of water sports. It has very fine golden sand and clear, blue water not too deep, making it ideal for families. Finally it has a huge parking area with large pine trees.
Platis Gialos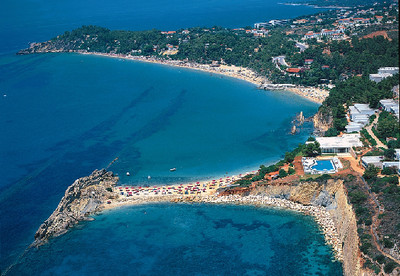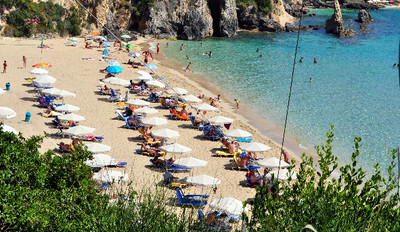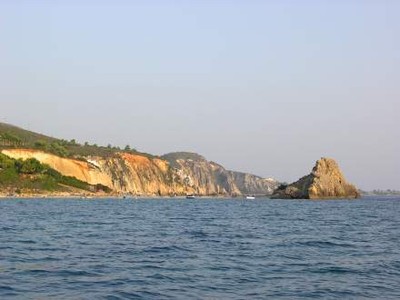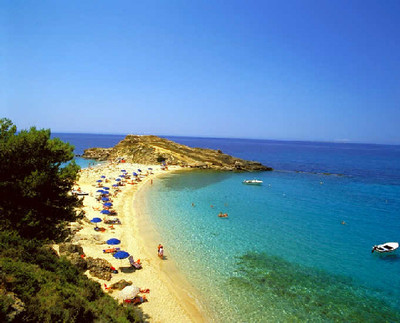 Platis Gialos is essentially the extension of Mkris Gialos. The two beaches are divided by a set of rocks but easily accessible. It too has a snack bar, sunbeds, a beach volley area and ample parking space, but is considered quieter than it's neighbour. Platis Gialos has another neighbour called Tourkopodaro; a strip of beach with the sea covering it along both sides. Accessing this beach is done through the "White Rocks" Hotel which dominates the beach.
Paliostafida
Gradakia
Fanari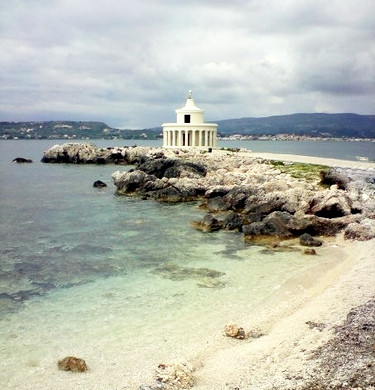 Fanari Beach is located by the road known as "the road from Argostoli to Lassi". A family oriented beach since the waters are very shallow, it is ideal for very young children. The waters are always warm and it is the ideal choice if you want to go for a quick dip, since it is located very close to Argostoli. Just down the road is Katavothres, a world-wide known geological phenomenon.
Metela
Right next to the statue of satirical poet N. Kavvadia is another little beach prefered by those seeking serenity and tranquility. It has a view of the village Farsa, and the gulf of Argotoli with its semi-hourly ferry boat from Argotoli to Lixouri. Recently, a docking platform for the cruise ships has been erected, and if you're lucky you may catch a glimpse of one.

Weather in Kefallonia

The weather now

Partly sunny
Temperature: 24 °C
Friday, 05 Jun

Partly sunny
Temperature: 18 to 26 °C
Saturday, 06 Jun

Mostly sunny
Temperature: 18 to 23 °C
Sunday, 07 Jun

Sunny
Temperature: 17 to 26 °C
Monday, 08 Jun

Mostly sunny
Temperature: 18 to 26 °C
Facebook like
Who's online
We have 27 guests online