::
Home

Kefalonia Guide

Argostoli

Cyclopean Walls
Welcome to the Kefalonia Travel Guide.
It is a fully updated guide to all matters relating to this beautiful island Kefalonia in the Ionian Sea. Find information about the history of the island and about all the areas of interest for the tourist
Cyclopean Walls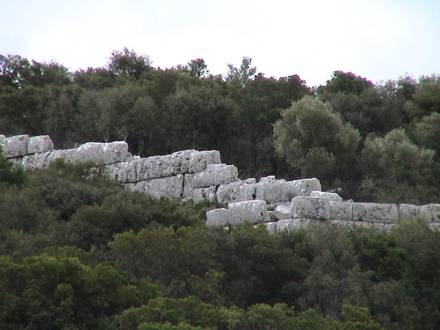 Three kilometres away from Argostoli are the ruins of the ancient Krania walls dating as far back as the 6th or 7th centuary BC. Today the ruins survive, 4km in perimeter and are known as the Cyclopean walls because of their enormous size. The type of rock used to build the walls indicates its date and gives information about Krani. Here amongst the debris a Doric temple dedicated to the goddess Demeter and her daughter Persephone was found, an inscription was found on one of the rocks, which is kept at the Archaeological Museum. The inscription reads 'Triopis Damatria and Kora', which means Triopida is devoted to Demeter and her daughter. The south side of the hill, called "Root" operated as an ancient necropolis of tombs found in Krania before the mycenean period.

Weather in Kefallonia

The weather now

Mostly clear
Temperature: 18 °C
Sunday, 07 Jun

Sunny
Temperature: 17 to 25 °C
Monday, 08 Jun

Mostly sunny
Temperature: 18 to 26 °C
Tuesday, 09 Jun

Sunny
Temperature: 18 to 26 °C
Wednesday, 10 Jun

Partly sunny
Temperature: 18 to 27 °C
Facebook like
Who's online
We have 36 guests online