::
Home

Kefalonia Guide

Lourdata
Welcome to the Kefalonia Travel Guide.
It is a fully updated guide to all matters relating to this beautiful island Kefalonia in the Ionian Sea. Find information about the history of the island and about all the areas of interest for the tourist
Lourdata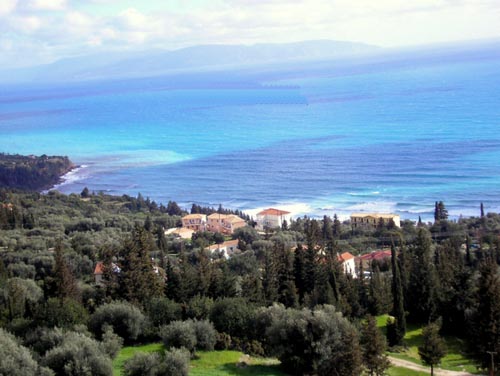 The village of Lourdata is built at the foot of Mount Ainos, laid out in a huge arc shape. What makes this area so popular is the scenery provided by the mountain and the deep blue waters of the Ionian with one of the most beautiful beaches with shallow waters, pure white pebbles and thick sand. Restaurants and shops provide the opportunity for relaxation. Also in the area you can find beaches that are accesible only by sea such as 'Liamorogia' and 'Lefaka' places chosen by the Caretta-Caretta turtles to nest. In the beginning of the century Dionysios Orfanos installed machinery for the processing of the athanatos plant that grows  in the region  from which carpets and ropes  are  made. It is also the place where Andrew Sfaelos was born, the hero from the Revolution in 1821.

beach
A beautifull white pebble beach with crystal blue waters!

Weather in Kefallonia

Facebook like
Who's online
We have 26 guests online