::
Home

Kefalonia Guide

Assos
Welcome to the Kefalonia Travel Guide.
It is a fully updated guide to all matters relating to this beautiful island Kefalonia in the Ionian Sea. Find information about the history of the island and about all the areas of interest for the tourist
Assos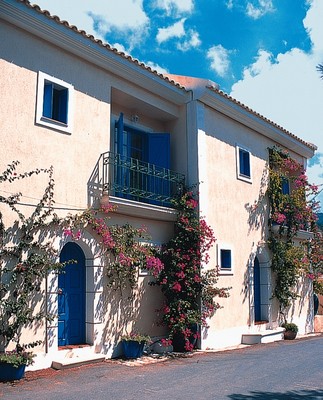 Assos is one of the most beautiful and picturesque villages of Kefalonia. It is built amphitheatrically around the peninsula with steep slopes crossed by a narrow strip of land where the Venetian castle stands, another thing that makes this area famous. There is a small beach at the centre of the village making the area look more like a lake because of its geographic nature. The water is shallow and the bottom is paved with large pebbles. In the village you can find a variety of shops and taverns also you will notice that the houses are built with traditional architecture and are covered with bougainvilleas filling the place with a heady aroma. Here in Assos you can hire boats enabling you to explore the many small coves and beaches only accesible from the sea.

Weather in Kefallonia

Facebook like
Who's online
We have 26 guests online